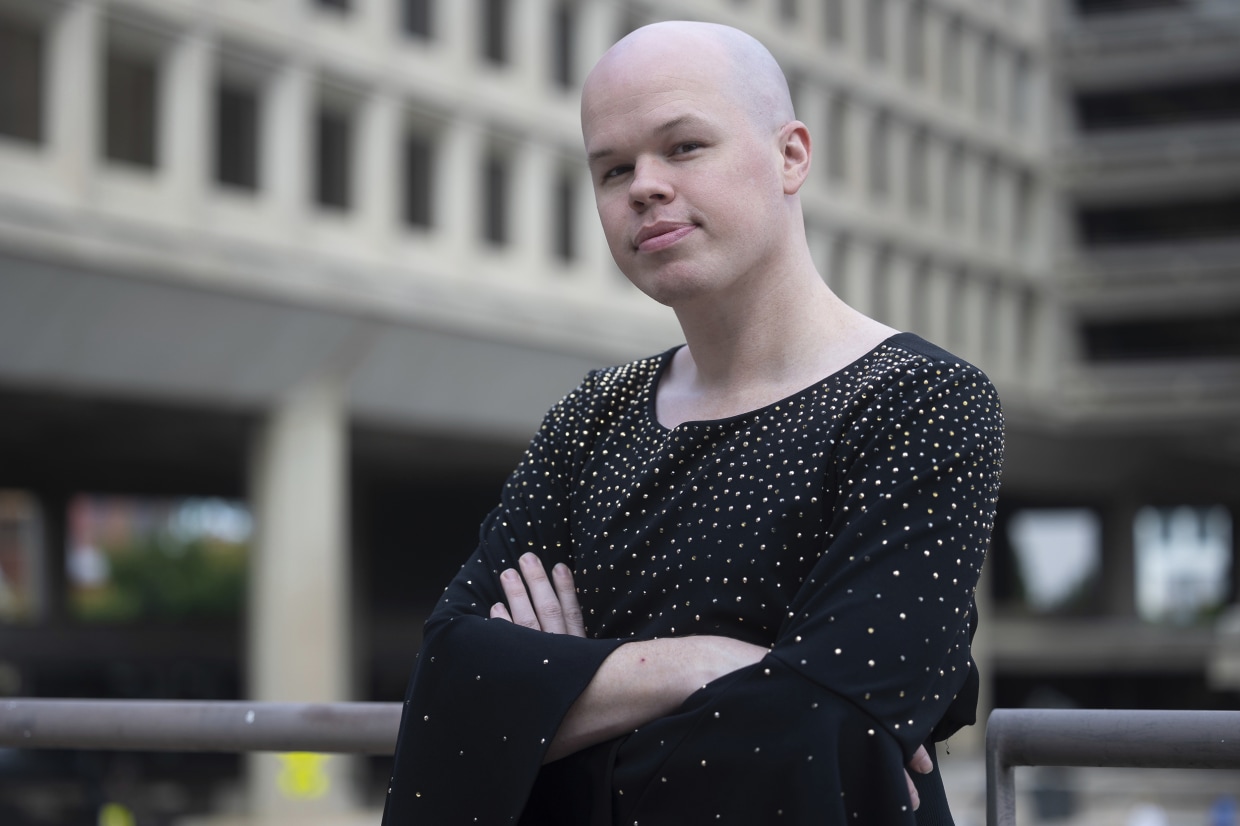 This article seems to be nominating the guy for sainthood. "History-making"?! He's the first male government official to come to work in a dress? I'm not even sure he can claim that title. Maybe Rachel Levine was first. Or maybe it was someone else. But Levine uses female pronouns and Brinton doesn't, so I guess that's historic.
This, to me, is not a good look for a government nuclear energy official:
Neither is this:
Yes, we all of us have our kinks or peccadillos, but we don't have photos of them on the internet.
What sort of vetting process is in place in the Biden administration? Mental disorders are obviously not a disqualifier. Are we seeking to make ourselves an international laughingstock?
The article is as sympathetic as it's possible to be, lamenting the fact that Brinton has been "misgendered," and referring to his thefts as "accusations." (Yes I know, innocent until proven guilty, but we've all seen videos of him stealing the luggage.)
And to think that some bigots will not treat all trans people with dignity.